Company
Integrated production
Integrated production
Design and production are part of Chauvin Arnoux's fundamentals. Today, the Chauvin Arnoux Group is one of the rare industrial companies in the market to have kept its own production facilities, guaranteeing total control of the production line and the product quality control phases.


In France, there are three production sites located in Normandy (Vire, Villedieu-les-Poêles and Pont-L'Evèque) which handle manufacturing of the measuring instruments for the Chauvin Arnoux®, Metrix® and Enerdis® brands, from production of the mechanical parts through to assembly and shipment, including construction and wiring of the printed circuits. Another site in Meyzieu, in the suburb of Lyon, designs tailored Pyrocontrole®-brand temperature sensors for the whole world.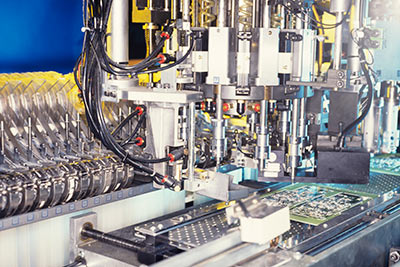 Three other factories spread across the world (Italy, China, USA) complete the Group's set of production facilities.

There are around thirty different professions working to launch the twenty or so new products designed by Chauvin Arnoux every year. Tooling, sheet-metal cutting, machining, winding, printed circuit boards, plastic injection, painting/pad printing, assembly and printing are involved in the different facets of a product's life cycle. In this context, nearly 800 staff are employed for their expertise in these different phases of the manufacturing processes.

All the Group's sites are certified ISO 14001 by the international organization Intertek.