Industry
CHAUVIN ARNOUX, the leading European manufacturer of measuring instruments, proposes all its know-how and technical facilities for your subcontracting work.
INDUSTRIAL SUBCONTRACTING
SHUNTS

An industrial partner serving your project



Our various industrial professions, integrated within the Group, are independent from one another but their complementary enables us to provide complete services, from manufacturing the spare parts through to the end product. This means we can offer

:

• One-off subcontracting services in our various professions.
• Complete manufacturing of sub-assemblies or finished products.

The organization of our industrial resources is particularly suitable for small and medium-sized series, in compliance with your requirements in terms of monitoring and quality.
---
Total control of production quality
PLASTIC INJECTION - SHEET-METAL CUTTING TOOLS...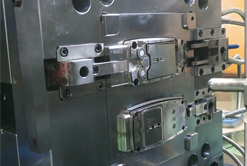 PLASTIC INJECTION
Production of plastic parts and moulded parts in small and medium-sized series.
Moulding of all materials (PC, PA, ABS, PMMA, PET, POM, etc.)

PRODUCTION EQUIPMENT
Vertical and horizontal injection presses (12 to 360 tonnes).

---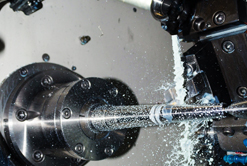 TOOLING
Design and production of moulds, cutting tools and various templates. Modification and maintenance of all types of tooling .

PRODUCTION EQUIPMENT
CAM, machining centre, wire electrical discharge machining and die-sinking
---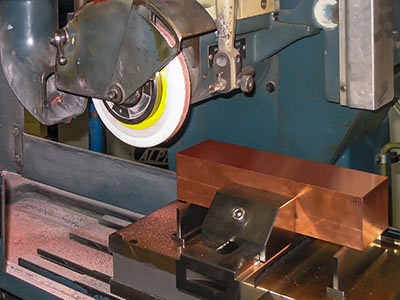 SHEET-METAL CUTTING
Cutting and deep-drawing in small and medium-sized series.
Production of sheet-metal parts (instrument casings, front panels, etc.) by punching, folding and welding.

PRODUCTION EQUIPMENT
Digital punching machine, NC folder, Tig-Mig welding and spot welding equipment.
---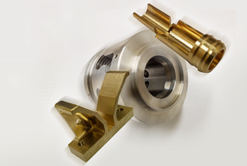 BAR TURNING - MACHINING
All mechanical parts for the prototype up to medium-sized series.
Machining of all materials (steels, stainless steel, aluminium, plastics, copper and alloys).

PRODUCTION EQUIPMENT
NC lathes, machining centres, conventional machines.
---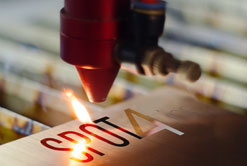 PAINTING / PAD PRINTING
Liquid paint on all supports (metal and plastic).
Screen printing or pad printing of any markings (logo, text, drawing, etc.) with up to 4 colours in pad printing.
Laser engraving on metals and plastics, depending on compatibility.



---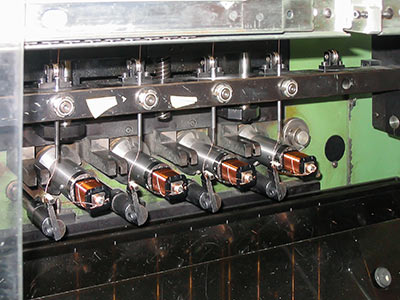 WINDING
We can model and manufacture small wound elements needed for operation of your PCB, including current and voltage transformers, self-induction coils, coils, shunts, etc.
Finishing treatments are possible.
---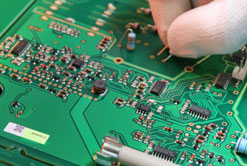 PRINTED CIRCUIT BOARDS
Production of single and double-sided printed circuit boards.
Wiring of printed circuit boards, surface-mount devices (SMDs) and insertion-mount components.
Automated optical weld testing and/or functional testing.
RoHS manufacturing
---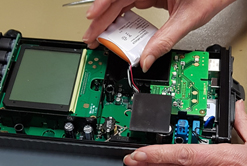 ASSEMBLY
Assembly of sub-assemblies and mechanical or electronic finished products.







---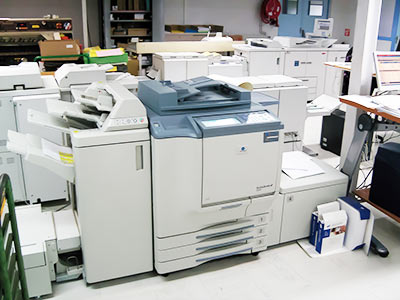 PRINTING
Printing of user manuals and other documents (colour or black and white) up to A3 format.







---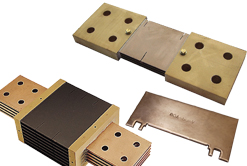 A speciality: shunts
Chauvin Arnoux Group, with it SMBO brand, benefits from acknowledged experience and know-how in the field of measurement shunts up to 4,000 A.
Thanks to its high-performance technological resources (machining centre and numerically controlled machines, bar turning of inserts), S.M.B.O. is constantly improving the manufacturing process and the quality of its products.
Certified ISO 9001 and ISO 14001.
Contact : soustraitance@chauvin-arnoux.com